THEY DO THE BREW, WE DO THE GRAPES, CHARLIE DOES THE ARTWORK.
We've been working with the Beer Farm pretty much since they began, throwing parties and events, DJing, keeping their wine shelves stocked, and just genuinely enjoying their company at events and down at the Farm, they have been huge supporters of ours and our wines have a permanent spot on their lists. Their beers are on point, the venue is just plain rad and their achievements in such a short time are inspiring.
Any winemaker will tell you, you cant make good wine without good beer and South West WA has some of the best craft beer producers in Australia. So it's not surprising that when Dyl (LS Merchants) and Josh (Beer Farm) got together to have a yarn, this beer/wine lovechild was born..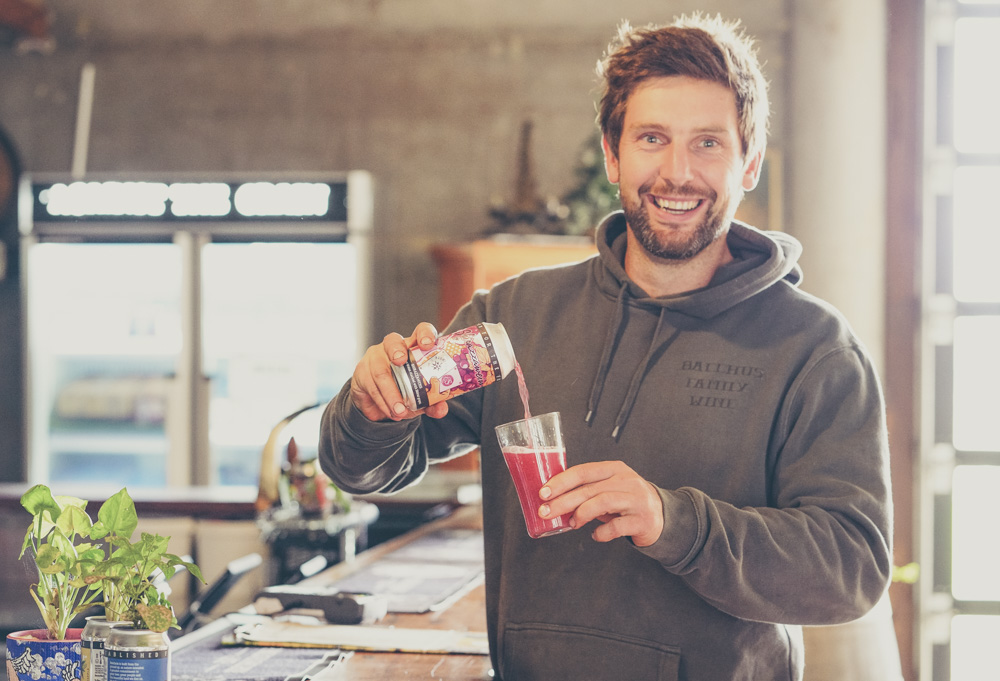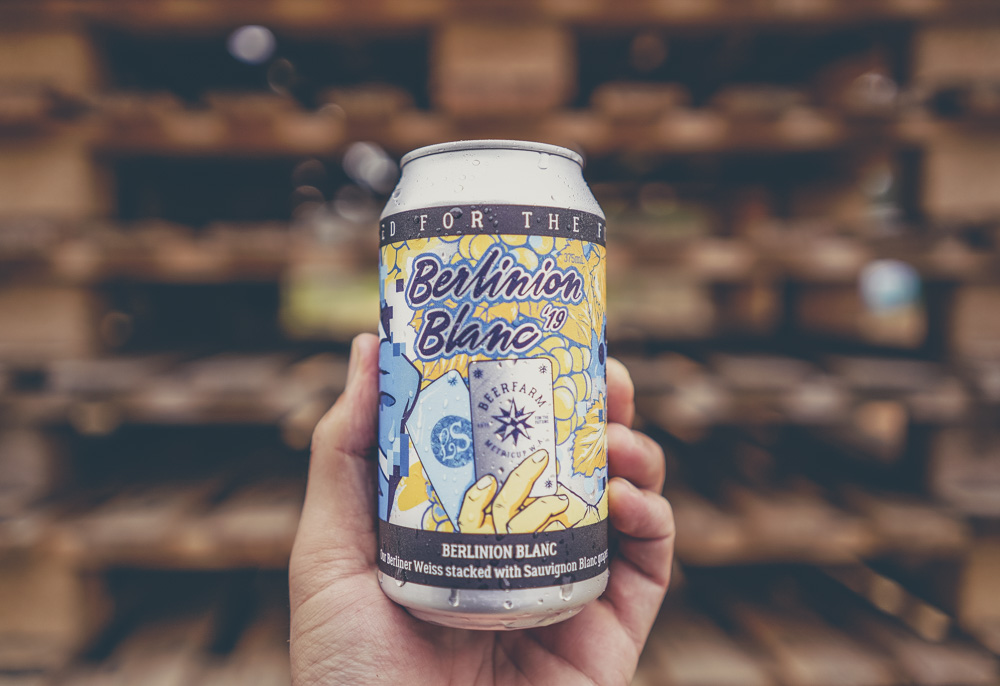 SHIRAZZAWEISS'19
Grapes are only harvested once a year so this treat is only made once per year. The Beer Farm traditional Berliner weisse has been blended with shiraz grapes from our Spring Ridge vineyard. The grapes were added at the end of fermentation to kick start secondary fermentation and balance out the acidity. Devilishly red in colour, mildly sour and finishing with a dry musked flavour from the shiraz.
BeRlinion Blanc'19
A Mash up of Berliner Weisse and Sauvignon Blanc. Beer Farm says "Another variation of creativity in collaboration with our friends at LS Merchants. Our Berliner Weisse stacked with Sauvignon Blanc grapes from Margaret River. The Berlinion is a white grape sour that respects the quality of the fruit in this great wine region. Passionfruit and lime flavours are sharpened to enhance the clean acidity into a formidable thirst quenching weapon"


silly pear
Charlie aka Silly Pear is an artist based around Sydney, we have worked with him before and look forward to working with him in future!
Here's what Charlie says about the can designs.
"The main idea behind the can designs for both the Shirazzaweiss'19 and the Berlinion Blanc'19 was to firstly reflect the taste and flavours of the beers by using bold and bright imagery but also having many subtle textures and clean crisp lines and of course the grapes!
As well I've tried to tie the two artworks together through the cards and shared graphic elements but still give each can a unique feel.
The other imagery itself can be looked at however you like but my main thought was connecting future references in a subtle way whether it be through the fortune teller predicting the future or the pixel/glitch on the Berlinion Blanc. "
CHECK YOUR LOCAL BOTTLE SHOP, THE BEER FARM WEBSITE OR @BEERFARM ON INSTAGRAM FOR MORE INFO AND GET SOME IN YOUR LIFE.